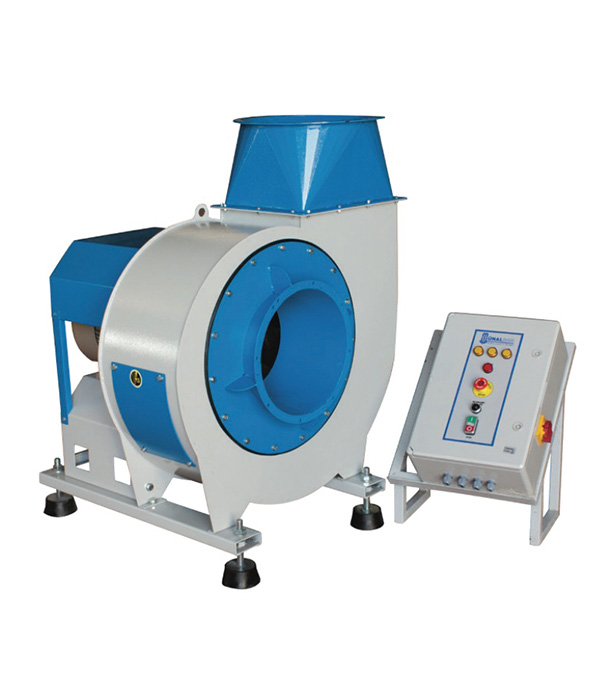 UNS 310 Series D/D Coupled
The body sheet thickness is made of at least 3mm - 6mm sheet metal according to the fan size.
The rotor thickness of the fans is at least 4mm and the blade thickness is at least 3mm, depending on the fan size.
It is painted with electrostatic polyester powder paint against the corrosion effect.
In order to dampen the vibration that may occur, 4 vibration wedges are mounted on the fan chassis.
The fan sub-chassis is manufactured from at least 80 NPU profile or bent sheet according to the fan size.
The engine protection cage allows the engine to operate for many years in outdoor conditions.
High efficiency IE2 - IE3 motors are used in the fans.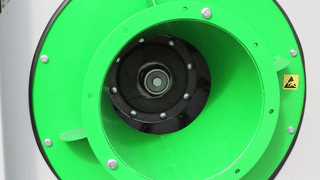 Powerful Fan System
Fan Systems available in our products are state-of-the-art, powerful and highly efficient special fans.
| Flow rate (m3/h) | Code | Kw | Hp | Suction Diameter | Suction Speed | Dimensions (mm) | Weight (Kg) |
| --- | --- | --- | --- | --- | --- | --- | --- |
| 3.500 | UNS 310 | 3 | 4 | 200 | 30 m/s | 630x545x921 | 50 |
| 4.000 | UNS 311 | 3 | 4 | 250 | 30 m/s | 740x631x1028 | 60 |
| 5.000 | UNS 312 | 5.5 | 7.5 | 280 | 32 m/s | 750x731x1028 | 123 |
| 6.500 | UNS 313 | 7.5 | 10 | 300 | 32 m/s | 790x772x1150 | 135 |
| 8.000 | UNS 314 | 11 | 15 | 355 | 32 m/s | 900x873x1228 | 240 |
| 10.000 | UNS 315 | 15 | 20 | 355 | 32 m/ | 920x870x1245 | 245 |
| 12.500 | UNS 316 | 18.5 | 25 | 400 | 32 m/s | 940x936x1316 | 290 |
| 15.000 | UNS 317 | 22 | 30 | 450 | 32 m/s | 1050x1059x1360 | 320 |
| 20.000 | UNS 318 | 30 | 40 | 500 | 32 m/s | 1220x1187x1583 | 420 |
| 25.000 | UNS 319 | 37 | 50 | 560 | 32 m/s | 1260x1270x1615 | 520 |