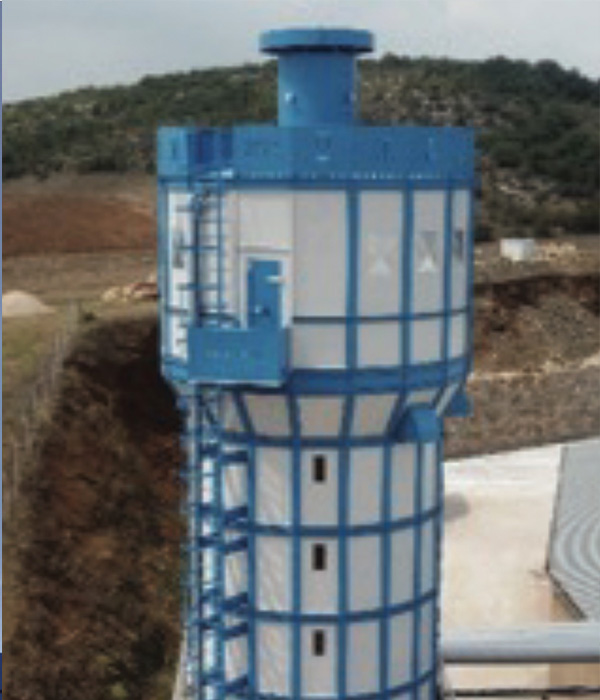 UNS 560 - 100.000 m³/h
Dust collection silos; dust collection systems that can store as well as dust collection and filtering.
The stored sawdust is either discharged to the truck or can be used as fuel in solid fuel boilers.
A mixer is used so that the stored chips do not get stuck and form bridges.
The stored sawdust is transported to the discharge port by a screw conveyor.
There is an air lock at the discharge mouth.
The airlock prevents dust from spreading to the environment during unloading.
With Torex, the chip filling level is kept under automatic control.
It is manufactured as modular.
It is painted with electrostatic powder paint.
FEATURES
Silo Diameter: 5 m
Storage : 130 m³
Air Discharge: 100,000 m³/h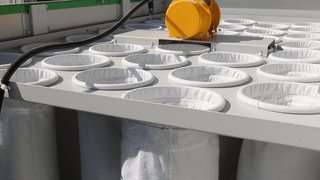 Vibration Motor
The Vibration Motor in our products is timed and activates for one minute in half an hour and provides convenience in filter cleaning.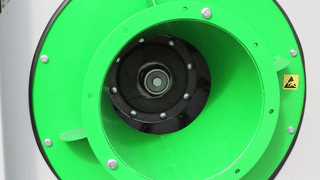 Powerful Fan System
Fan Systems available in our products are state-of-the-art, powerful and highly efficient special fans.